With Video on Demand, your yogis can watch pre-recorded videos at the time that suits them best. Your yogis are able to purchase access to your online video library and the videos are available 24/7.
From now on, you will be able to create Video Playlists. This means that instead of purchasing access to all of your added videos, yogis can also purchase access to specific playlists with memberships that you offer. ✨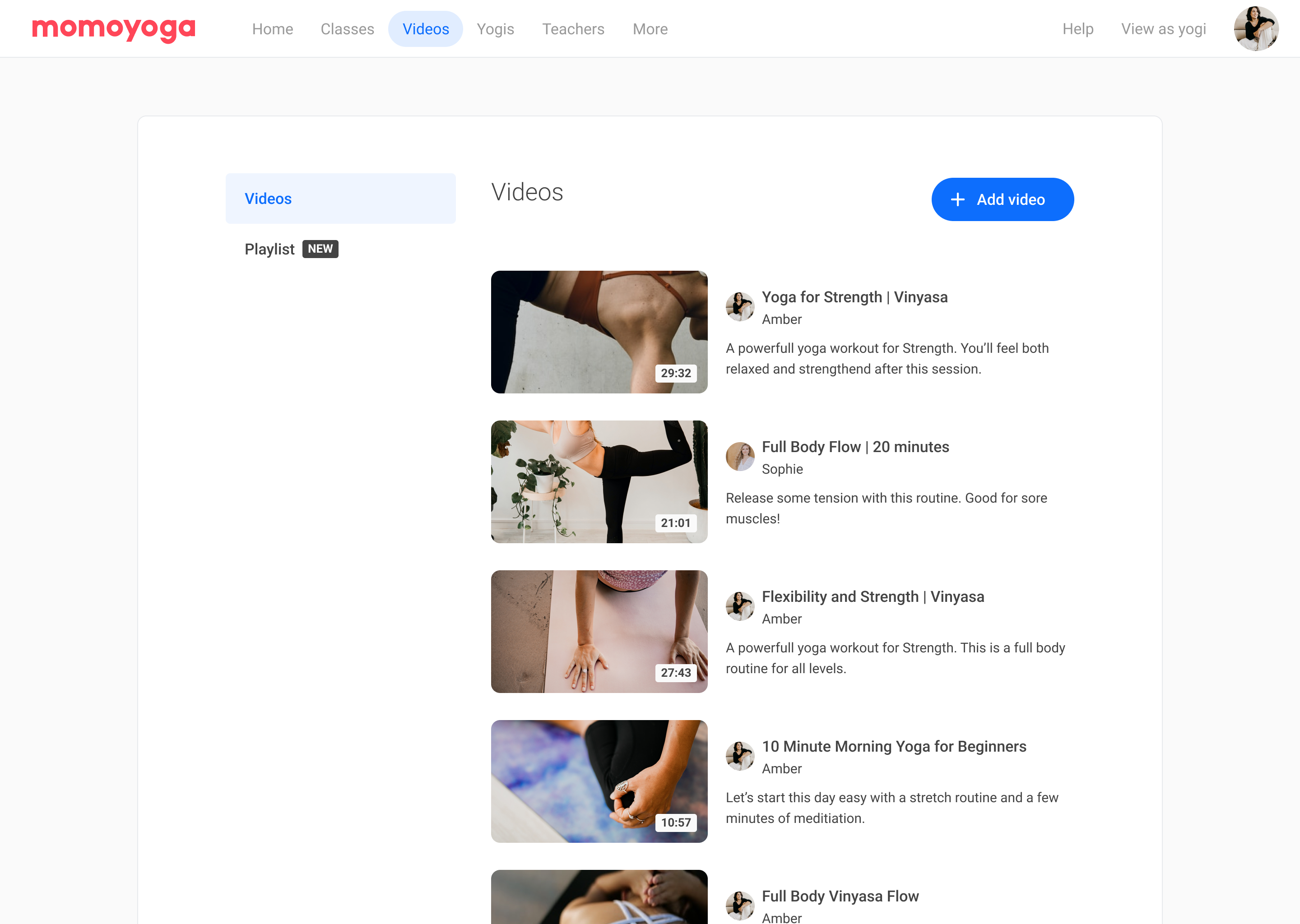 Why add Video Playlists?
You can use this option for a variety of reasons: Offering courses, specific playlists for specific (groups of) yogis, categorise the styles or different disciplines you teach, meditations with a specific focus, you name it!
To add a Video Playlist:
Go to Videos, and click on Playlists
Click Create playlist
Enter the Playlist title and Playlist description
Click Create playlist

Add videos to your Video Playlist:
Go to Videos, and click on the video you want to add to the playlist
Go to Playlists and select the respective playlist that you want to add this video to
Click Save
Your video is now added to the Video Playlist of your choice.
Create a membership with video access to a specific playlist:
Go to More and add (or edit) a membership
Select Yogis get access to your videos with this membership
Choose if you want to offer access to all videos or access to specific playlists.
If you have chosen access to specific playlists, you will be able to select them.
Click Submit
Learn more about Video on Demand here.