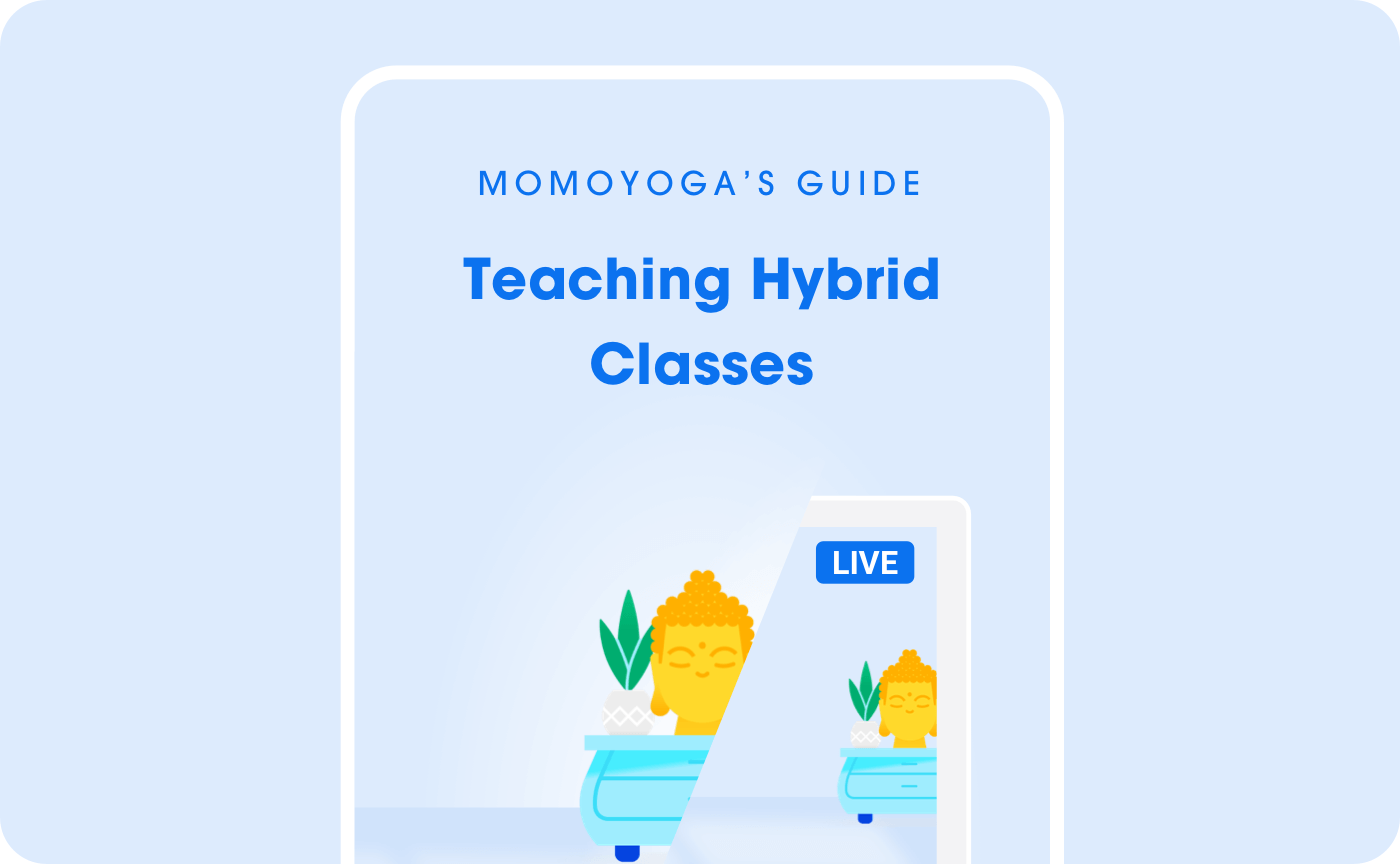 Well. Have we tried anticipating what that 'Future of Yoga' means? For decades, most of us have been solely teaching in-person classes. The covid pandemic has brought new light to what this 'Future of Yoga' could be. With that, it warped online teaching to new heights. For many yoga teachers, it was the only way to go. Slowly but steadily studio doors could reopen. What was left after all we've learned during the pandemic? Are we all going back to teaching in-person yoga classes exclusively? Are online classes here to stay? Or do we embrace both? Possibly, even at the same time?
This guide will give you a brief introduction to these so-called 'hybrid yoga classes.' It'll help you get started and show you how to teach to a broader audience. Hybrid teaching definitely offers some great opportunities for you and your students. Though it also has its challenges. We'll take you through both. If you want to read more, navigate to the additional references section with links to relevant articles and more in-depth information. May the tips and tricks in this article help you run a more successful yoga business.
Namasté 🙏The Momoyoga Team
Your yoga business has the potential to become a powerfully positive part of your students' lives. Momoyoga is a simpler and easier way to manage your yoga classes, bookings, payments, and yogis all in one place.

Introduction to hybrid yoga classes
Hybrid teaching refers to giving lessons online and in-person at the same time. With the hybrid teaching method, you will be live-streaming your studio classes online so students can choose whether they join the class in person or follow along in the comfort of their own home. It's a great option as yoga studios begin to open up across the world.
Benefits of teaching hybrid yoga classes
Offering hybrid yoga classes can benefit you and your studio in many ways. You can:
Reach a broader audience: Meet the demands of yogis who are ready to come back to your beloved yoga studio as well as those who prefer to continue practicing from the comfort of their own homes. With virtual classes, you can teach to yogis all across the globe!
Enhance your income: Because you are no longer constrained by the four walls of your yoga studio, you can allow for an unlimited number of online participants. This is a great alternative to a waitlist, and the revenue is limitless.
Create more flexibility: Yogis will have the power to choose which class is more accessible for them. This is an especially nice feature for students with a hectic schedule.
Find more balance: That way you can focus on what matters… keeping your students safe and creating a memorable class!
Challenges of teaching hybrid yoga classes
Like many business decisions, you will need to weigh out the pros and cons, and ultimately decide what works best for you and your studio. We shared the benefits of hybrid classes, now allow us to share some of the challenges:
Dividing your attention: Being able to keep an eye on your in-studio and online participants and manage their energy will take practice.
Technologically advanced: Because there are more bells and whistles when combining a live and online class, there could be more room for hiccups. Practice makes perfect!
Privacy: Make sure your in-studio yogis have given you consent to live stream the class, even if they aren't in the camera view.
Hands-on assist: Since you will likely be on your mat for the duration of the class, you may not be able to assist the way you would in a normal class.
Tips and tricks for hybrid teaching
Likely, you've become a pro at offering online classes, so the transition to hosting hybrid classes should be rather simple. Here are some tips for making your hybrid classes a success:
Make everyone feel welcome: Set time before and after class to interact with your online and in-studio participants. Ask them questions, allow them to ask you questions, or even share how they're doing.
Do a test run: Verify that you have a good internet connection, a high-quality microphone and camera to live-stream the class. Make sure all devices are fully charged well before you start.
Set up your space: Minimize distractions in the online view. Ensure you have adequate lighting, minimal echo in the studio, and your camera is far enough away so your online participants can see you and your mat in every position.
Laugh it off: Like with any new opportunity, there may be some bumps along the way. Be sweet to yourself. And know that

you can always try something without committing to it forever.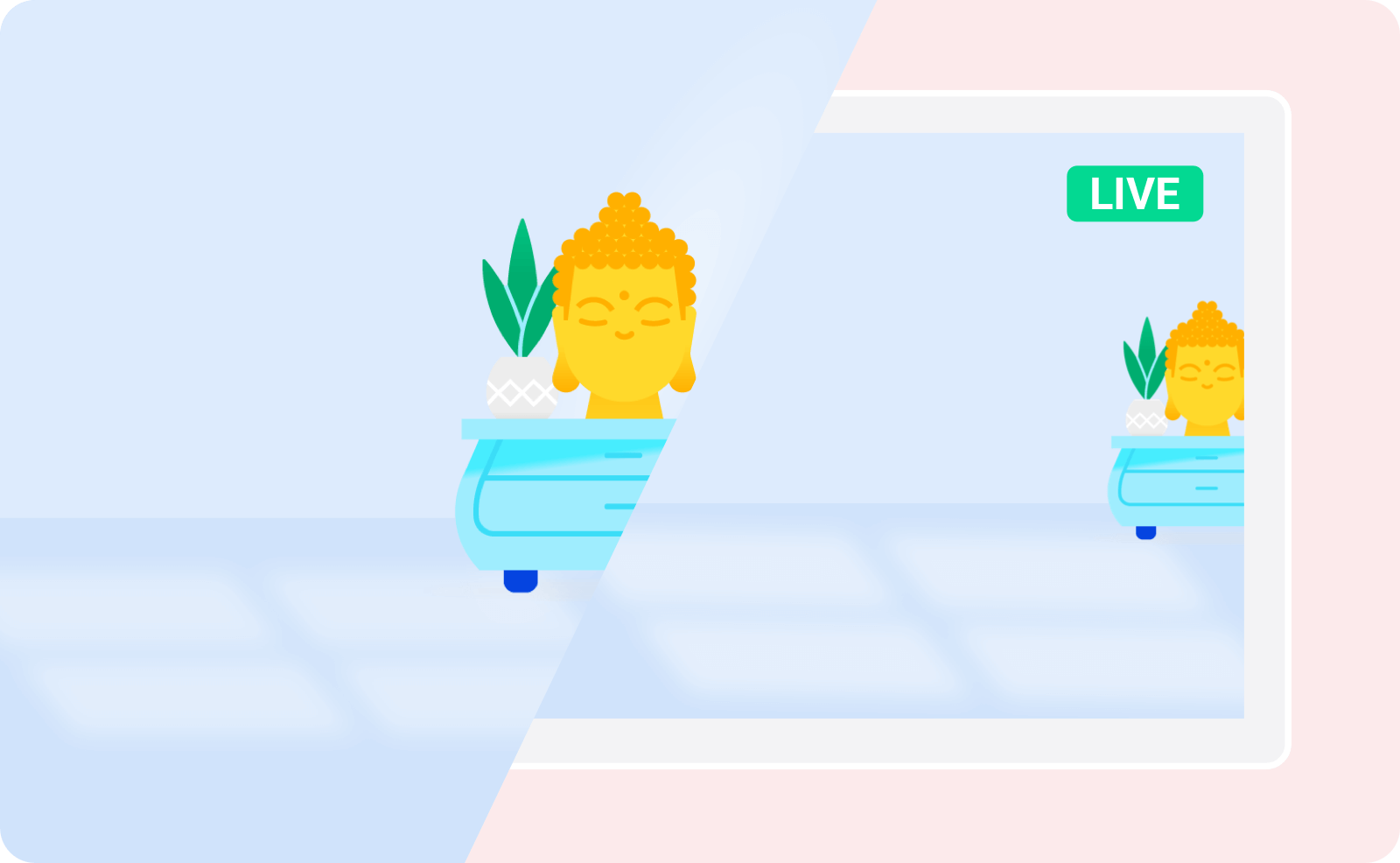 Additional references on hybrid teaching
Excited about the opportunity to offer hybrid yoga classes at your studio? We've compiled a list of additional resources that will help you get started: