We know offering pre-recorded videos is increasingly important for yoga teachers since many have moved to online teaching and are looking for new ways to generate additional income. That is why we have created the Momoyoga Video on Demand feature 🎥
With Video on Demand, your yogis can watch pre-recorded videos at the time that suits them best. Your yogis are able to purchase access to your online video library. The videos are available 24/7 and can be used as a standalone video offering or in addition to your online yoga classes.
Learn more about adding your first video or read about how your yogis can access your videos.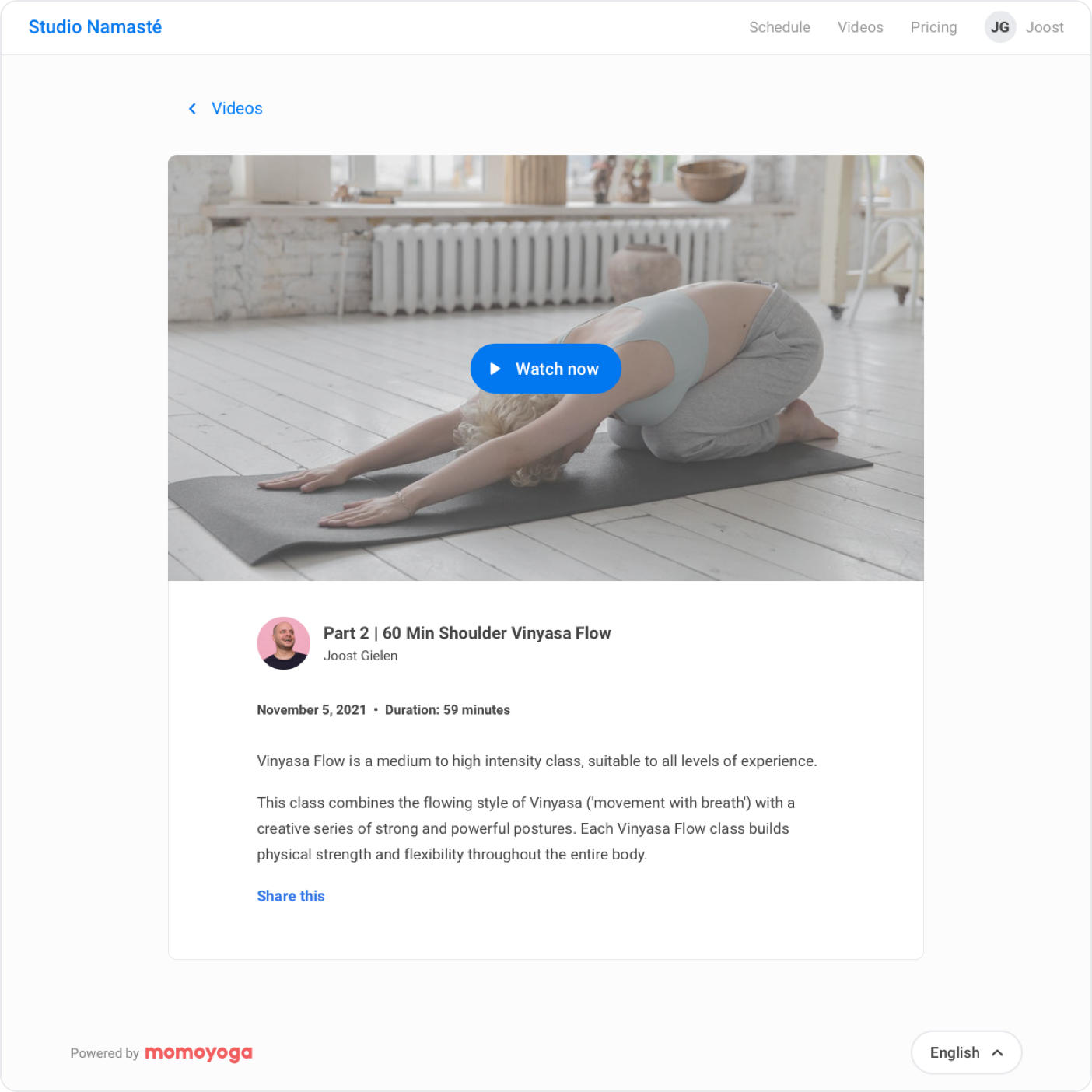 Why Video on Demand?
Reach new yogis


Grow your student base and audience. You are no longer tied up by your own availability, the number of available spots, or your location.

Give your yogis access anytime, anywhere
Provide your yogis with an easy way to maintain their yoga practice by offering pre-recorded classes. Build new relationships all over the world, at any time.
Receive extra income
Generate income out of your opening hours. Video on demand is a nice addition next to your existing offering.

Momoyoga was built with the independent yoga teacher in mind and strives to be a simple and balanced approach to yoga studio software. It was originally built to facilitate class bookings and payments. In recent years, we've added features to help you teach online yoga classes. We will keep adapting to the ever-changing landscape. For online classes, In-person classes, or both at the same time.