As you know, Momoyoga sends an automated email out 30-minutes before the start of class with log-in instructions. If your yogi signs up after this period, they will not receive the email. There are even rare cases where a yogi's email provider blocks Momoyoga's automated emails and assigns them to the Spam Folder.
No worries though, our system is set up so that yogis who have registered for the class will always have access to the online class information in Momoyoga.
To access the Zoom link and the additional information, your yogis simply need to log into Momoyoga 30-minutes before the start of class, click the title of the booked class, and click the Go to online class button in the pop-up window.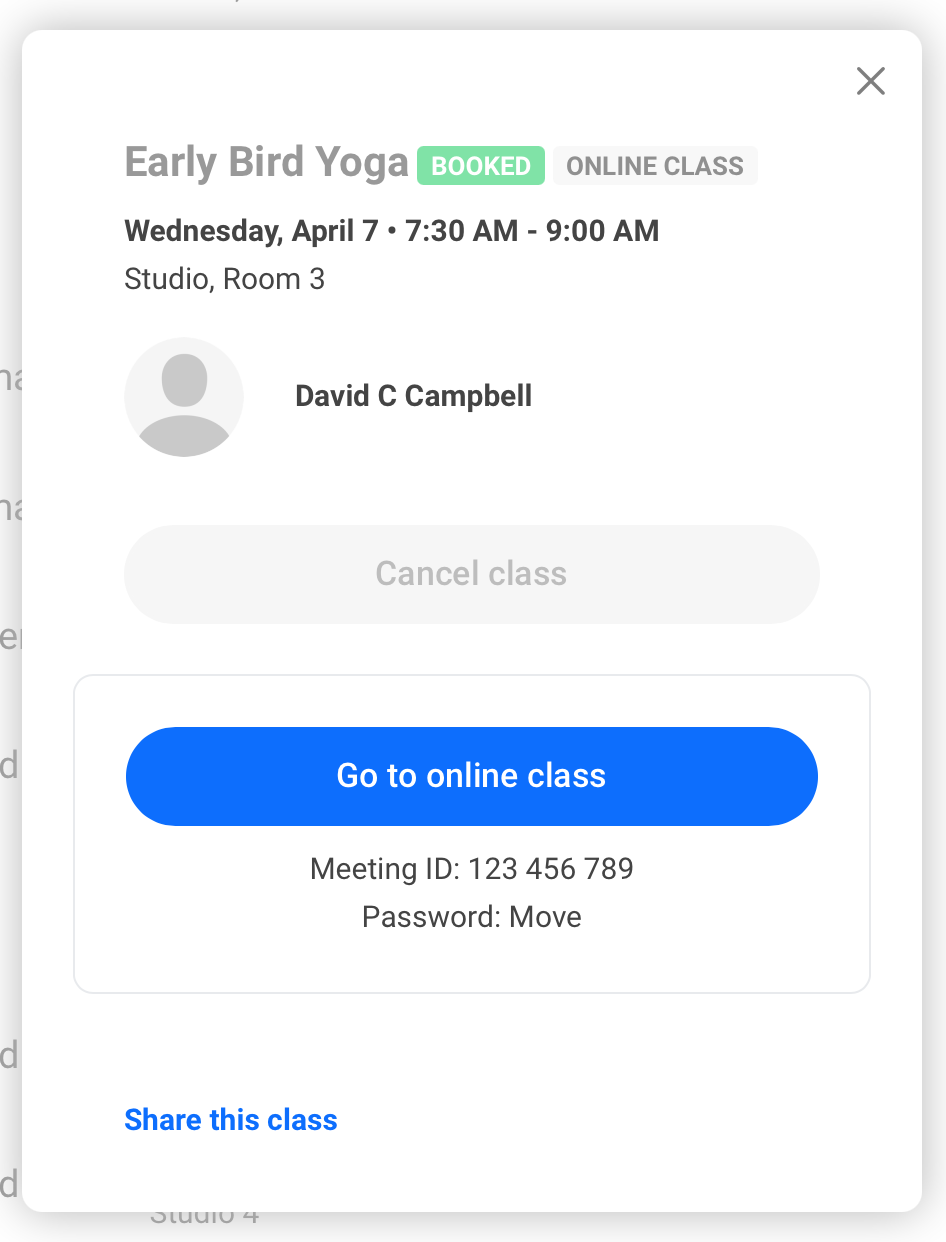 The link to the online class can also be found on the yogi's My bookings and orders page by clicking on the Upcoming class.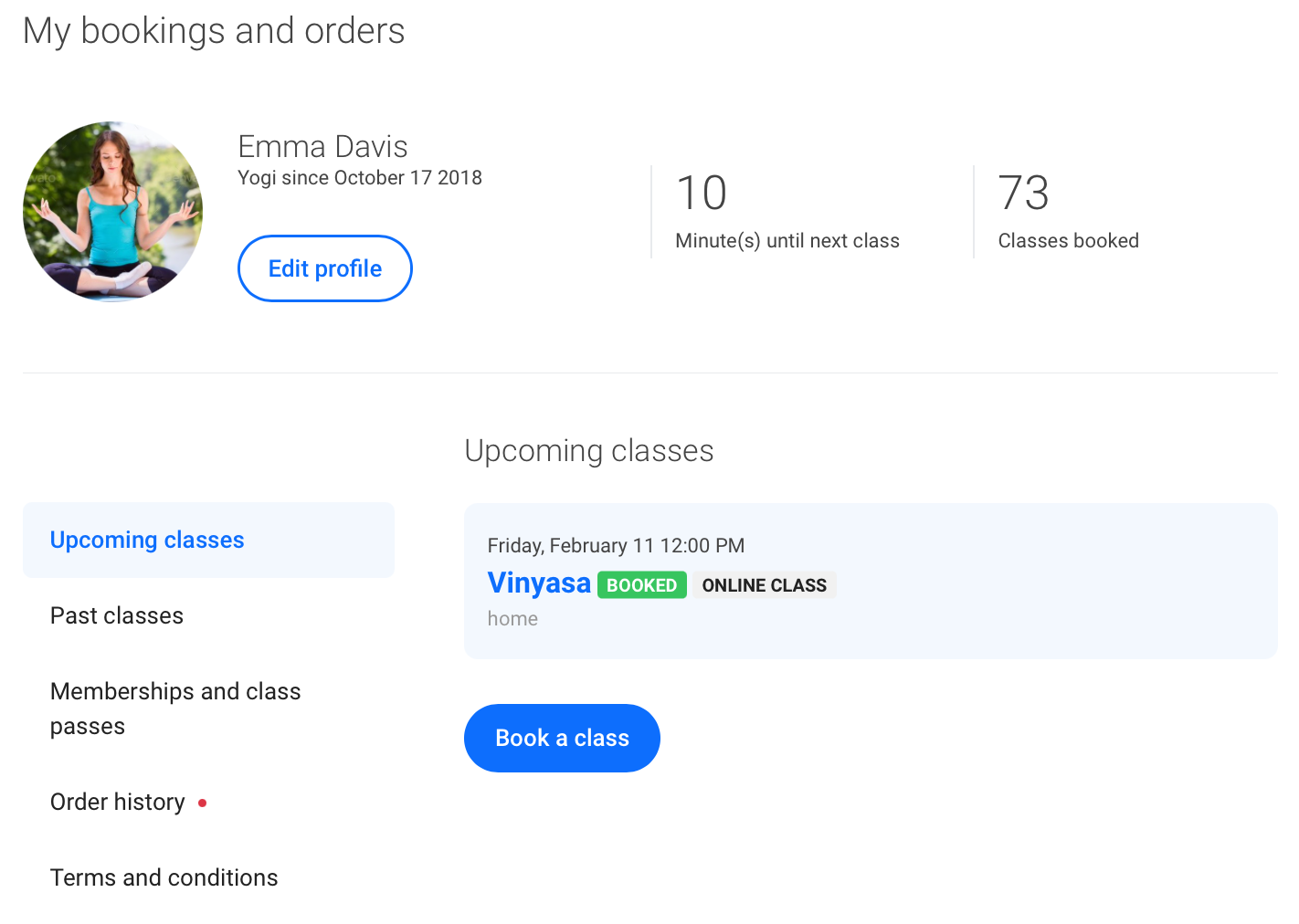 Feel free to share this information with your yogis so they have a back up incase they register for class after the 30-minute window 🙂