If you offer memberships to your yogis, your yogis can purchase these by booking a class or purchasing the membership on the My Schedule page.
There are three moments in which a membership can start:
When you have chosen a validity period with a set start and expiry date
When creating a membership, you can choose between the option Valid for an X number of days, weeks or months and the option Set start and expiry date.
To set a start and expiry date:
At the Validity period, select the Set start and expiry date option
Select the validity period in the calendar view and click Apply. Note that your product is also valid on the dates highlighted in dark blue: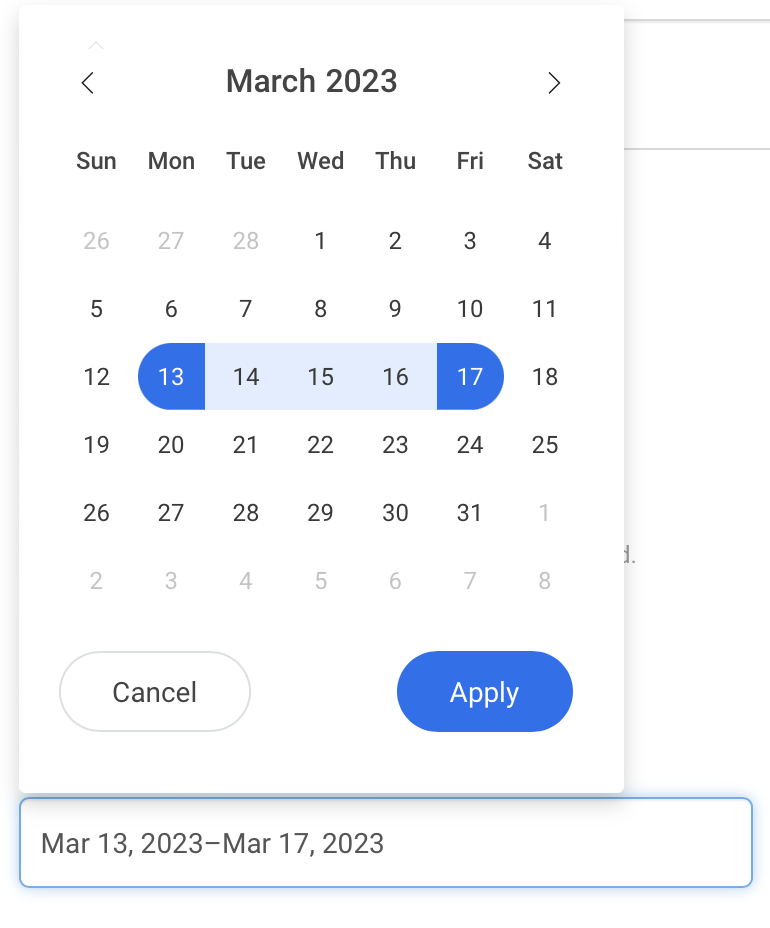 In this example, the product is valid from the 13th to (including) the 17th of March.
The day of the first booked class via the class schedule
If a yogi wants to book a class in the future and does not have a valid membership, the yogi will be prompted to purchase one. After purchasing, the yogi is booked into the class with a valid membership. The validity of the membership starts on this date. Note that if a yogi decides to book a class before this date, it is not possible to book a class with this membership. As a teacher you can manually adjust the start date of a membership if you have agreed to do so on the yogi's page.
The day of purchase of the membership when bought via My schedule
If a membership is purchased by going to My Schedule. The membership will be valid from the day of purchase. The yogi will also get the possibility to enter a different start date. If a yogi decides to buy a membership while another membership is still valid, these two memberships will have an overlap invalidity. You can change the start date of the membership if you wish to do so on the yogi's page.