As a yoga teacher or studio owner, you want your yogis to have a quick and easy start with Momoyoga so they can experience all the benefits of using a booking tool. Don't worry, we've got you covered. In this article, we'll provide you all the tools and tricks you need to support your yogis with the onboarding process.
Share the yogi registration guide
Probably, you would like to provide a step-by-step guide to explain and simplify the registration process for your yogis. We've saved you the extra work and created a step-by-step guide which you can easily download at the end of this article. Once you've invited your yogis to Momoyoga, you can share this guide with your community.
Not sure how to invite your yogis to Momoyoga? Read our guide on how to welcome yogis to your studio.
Whether you've decided to invite your yogis via your personal registration link or via a welcome email, we'll guide your yogis through every step of the way. You'll also find an explanation in a short video. Quick and easy.
How can you share the guide with your yogis? Currently, it is not possible to send out custom emails with Momoyoga. Hence we recommend making use of specialized software for sending emails, such as your computer's Mail app or Mailchimp. Find more information about Mailchimp here.
Announce your start with Momoyoga on social media
Many teachers and studio owners use social media as a platform to communicate with their yogis. Communication includes the announcement for your start with a booking software as well. With just one post or story, you can easily announce your start with Momoyoga. We would love to take some of the extra work from you and help you to share the excitement with your yogis on your social network. For this reason, we've worked on a bunch of social media templates that you can edit to your personal liking and share with your yoga community.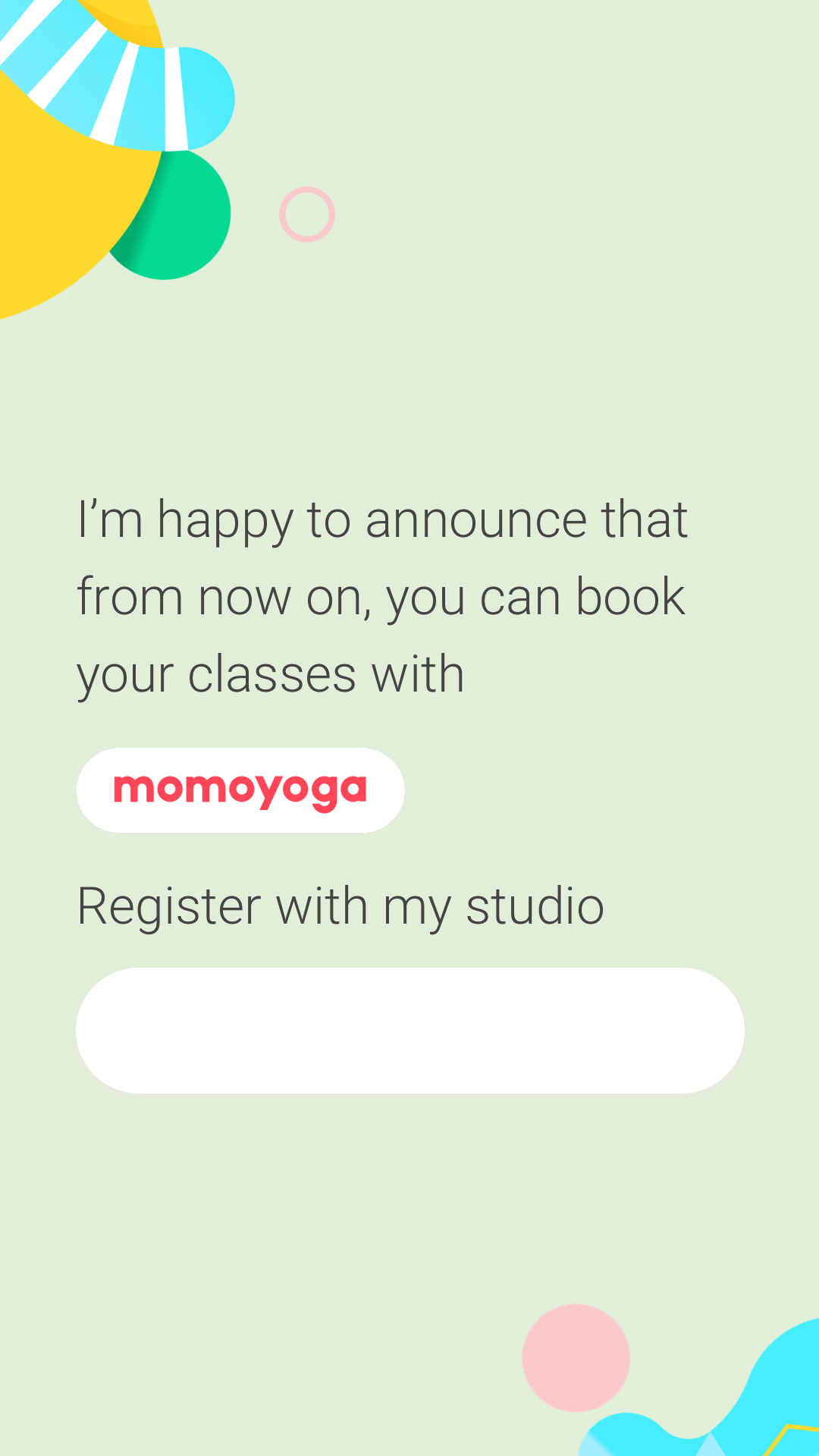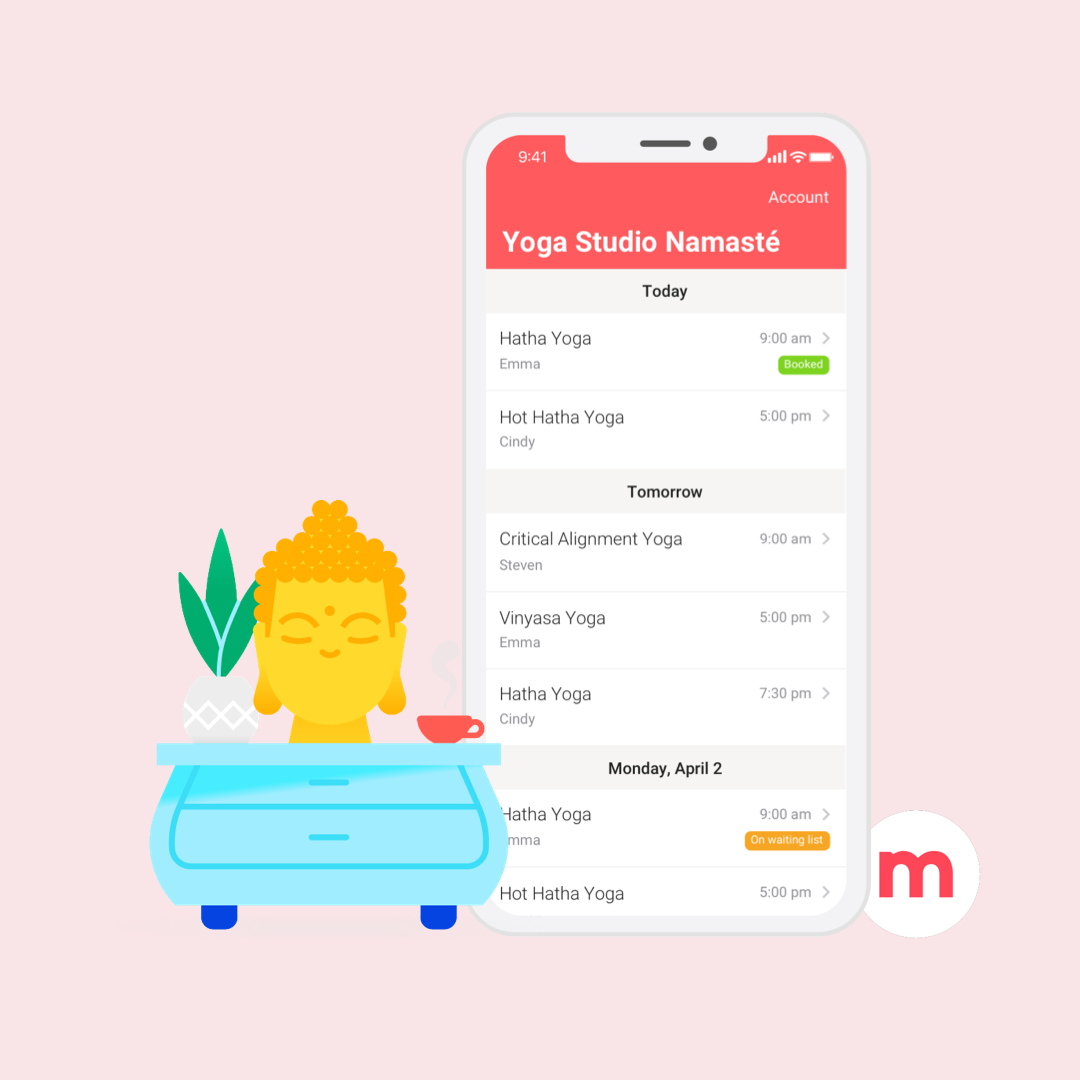 Social Media Templates
You'll find the appropriate templates at the end of this article. Add your registration link to the white box of the story template and your personal message above - You're done! Do you need some inspiration? Read our article about how to introduce Momoyoga to your yogis.
In case you want to provide more explanation next to your post, we recommend using our post templates for Instagram and Facebook. Of course, you can also stick with your own design. You are welcome to add our Momoyoga logos, whether it's for your website or social network.
Thanks for making it thus far. Your yogis will thank you (too) 🙏🏻