You can easily integrate your schedule with your website using the Wordpress plugin.
With the Wordpress plugin, the first 30 classes will be visible on your website. Once a visitor hits the Book now button, the visitor will be directed to your Momoyoga website.
Add the plugin automatically to Wordpress 
The Wordpress plugin is available as a download through the official Wordpress store.
Add the plugin manually to Wordpress
You can add the plugin manually to your Wordpress account. You can download the file below.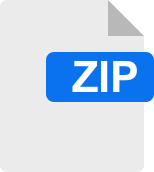 Download plugin (version 2.0 - 10 KB)
Please follow the next steps to add the plugin to your Wordpress account.


Login to your Wordpress account
Click Plugins on the left sidebar
Click New plugin
Click Upload plugin
Click Choose file
Select the ZIP file from your computer
Click Install


Link the plugin to your schedule
Click Settings
Click Momoyoga 
Paste your URL for classes at Momoyoga. For example
https://www.momoyoga.com/mystudioname
Click Save changes


Add the schedule to one of your pages
Click Pages
Select the page you want to add the schedule to
Next you can add the schedule to the text by using the button Add Momoyoga schedule. You can choose the position of the button.
Click Add Momoyoga schedule
The schedule has now been added to your page.