For each class, it is possible to indicate at which location (and space) it is given.

You can also choose to have all locations displayed directly on the home screen for yogis.
Go to More
Click Change schedule
Select Show location on home screen
Click Save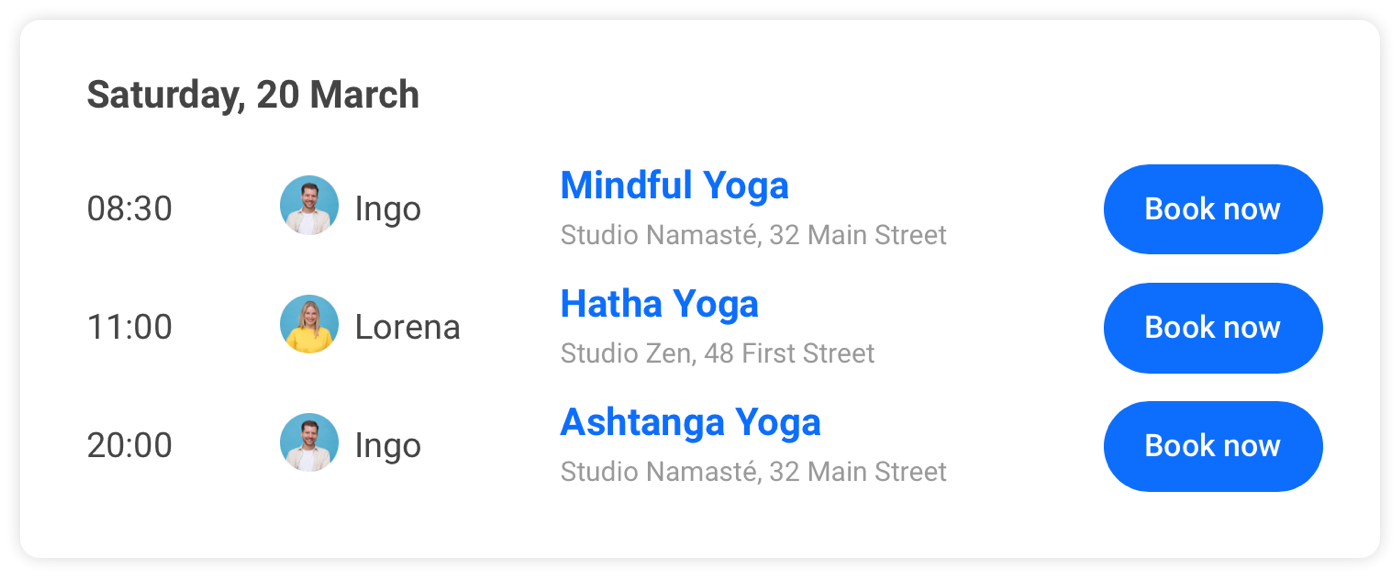 Tip: If you want to have the location even more visible for your yogis, you can also mention the location in the class title.