Thanks to Momoyoga's latest Mailchimp integration, you can now send beautifully branded email messages to all of your yogis.

For Mailchimp to access to all yogi profiles from Momoyoga, you can use the Mailchimp Integration button.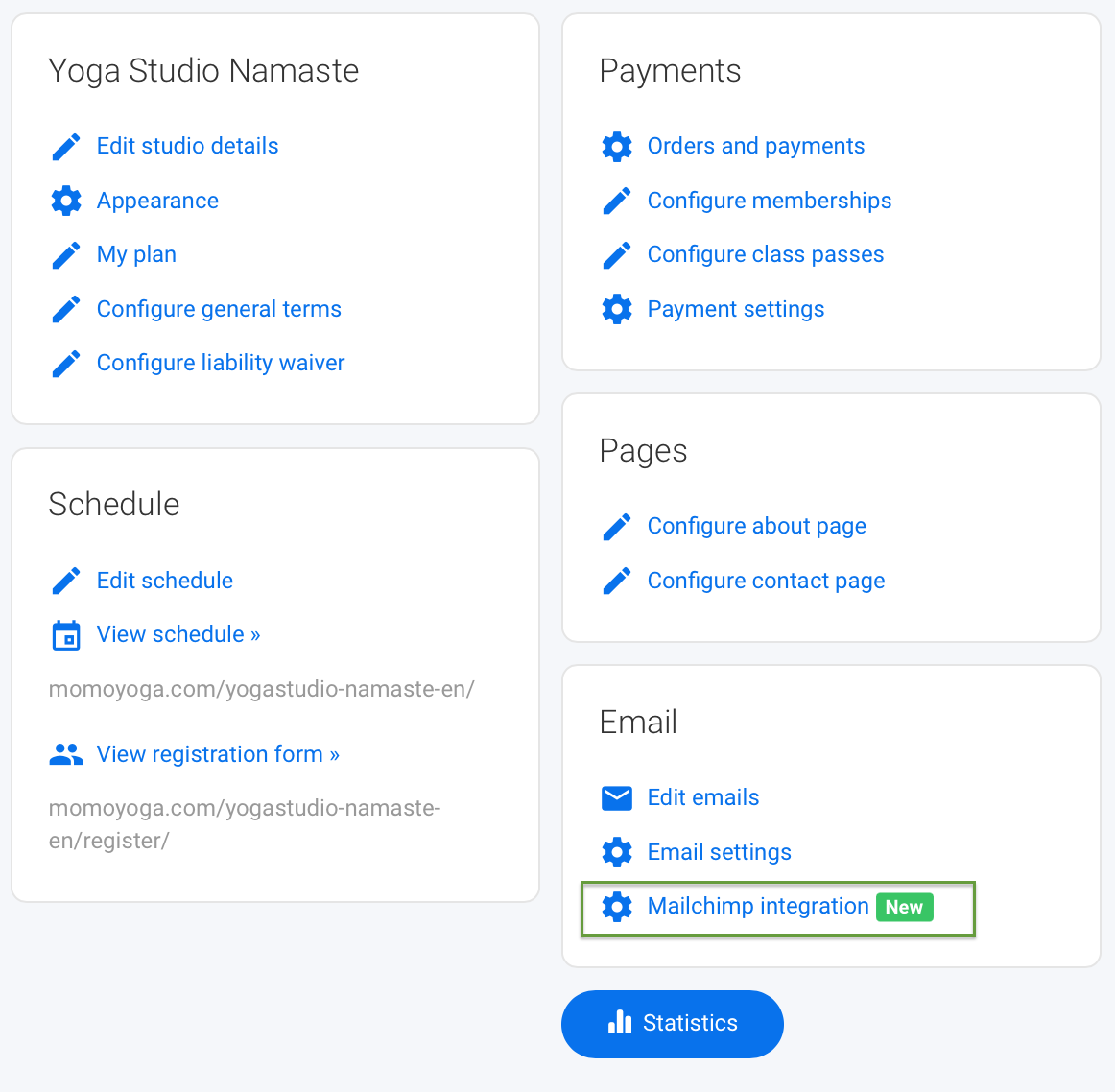 What is Mailchimp?
Mailchimp is an email marketing tool allowing users to create and send beautifully branded emails while managing sophisticated contact lists. With Momoyoga's Mailchimp integration, your yogis can flow smoothly into your Mailchimp account through a swift automated process.
Before you start
If you don't have a Mailchimp account, you'll need to create one first.
Setting up the integration
Log into Momoyoga
Go to More, and click on Mailchimp integration
Click Log in with Mailchimp
You'll then be prompted to sign in to your Mailchimp account to authorize Momoyoga. Enter your credentials, and click on the Log In button
Click Allow to authorise


You'll be directed back to Momoyoga, where you can select a Mailchimp list (or so-called audience). Once you've selected a list, click Connect list.
In the next step, you can add all your yogis in Momoyoga to Mailchimp in one go. Please note that you are responsible for ensuring that all yogis have given their consent to receive (promotional) emails from you. Once you've selected your preference, click Update Mailchimp. You're done!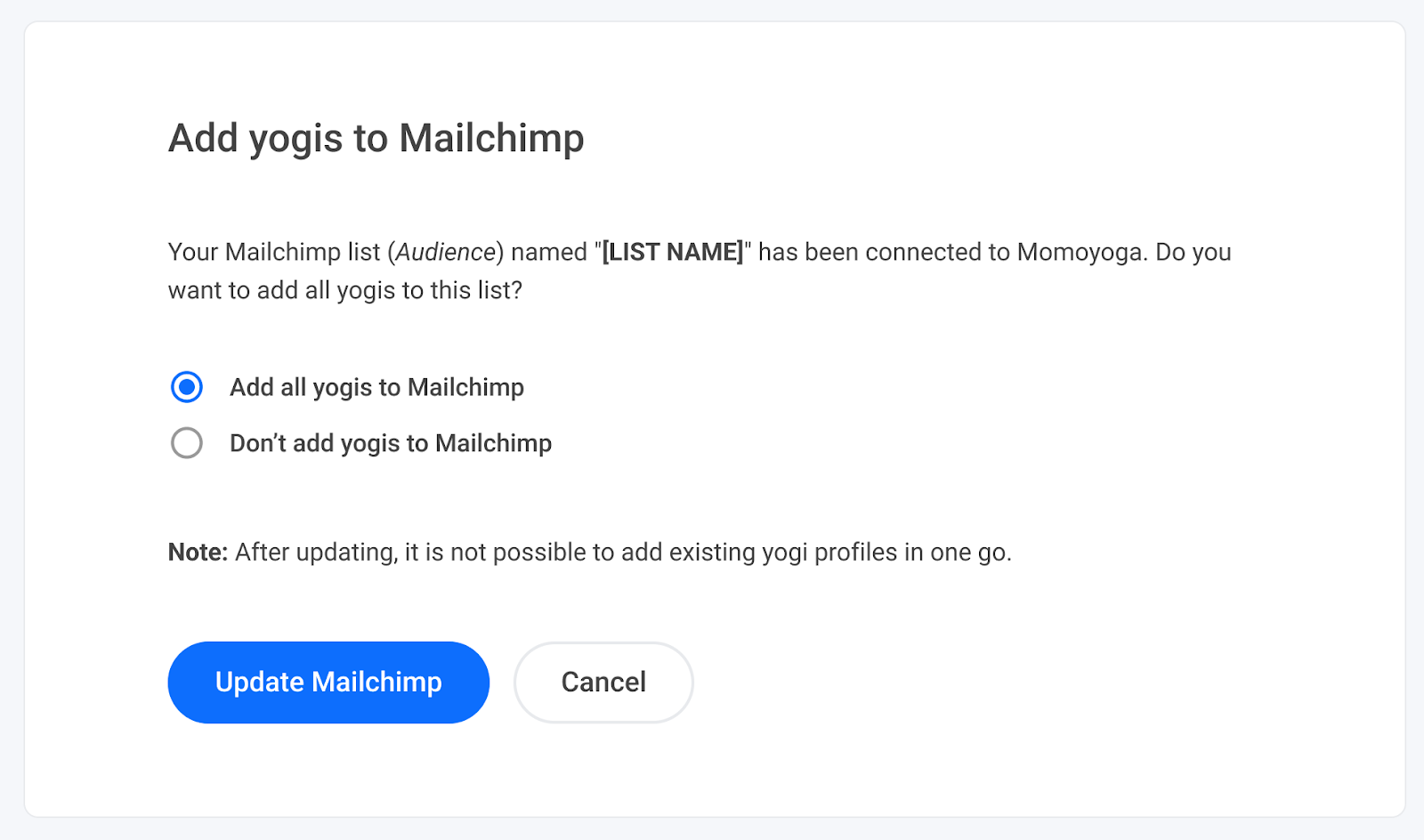 New yogis registering at Momoyoga
Newly registered yogis will automatically get the option to be transferred to Mailchimp. New yogis can join your mailing list during their registration at Momoyoga. Due to GDPRreasons and to be compliant with EU laws, we ask yogis if they wish to subscribe.
Frequently asked questions
What information is passed to Mailchimp from Momoyoga automatically?
First name, last name, and email address.
What happens to duplicates?
Duplicates are ignored by Mailchimp. If the email address already exists within your Mailchimp account, it will not sync over.
What happens if an email address is updated in Momoyoga, does that update the data in Mailchimp?
We'll create a new contact in Mailchimp with the new email address. We do not update the contact in Mailchimp.
Why is the amount of Mailchimp contacts lower than my yogis in Momoyoga?
A yogi can opt-out by clicking the Unsubscribe button in a Mailchimp email or via their profile in Momoyoga.
Can I change my Mailchimp list once it's connected?
If you want to change your Mailchimp list after connecting with Momoyoga, disconnect your Mailchimp account from Momoyoga, reconnect again, and select a new list.