Images are a fantastic way to spice up your class schedule and inspire your yogis, making it easier for them to imagine the safe haven of peace and tranquility and incredible yoga teacher awaiting them!
From Classes to Events, it's now possible to add images to your heart's content, ensuring that your studio's visual identity shines through the page and draws your yogis into your teachings.
Where can your yogis see your images?
While checking out your schedule and deciding which wonderful class to book, your yogis will be able to see your beautiful visuals on two occasions:
When they click on your class, a pop-up window will appear, allowing them to read further about the class and also see your chosen image.
Every class has its own detail page. On this page, a detailed description of your teaching will appear, including your image. You can find this page when clicking on Share this class in the pop-up or when you edit your class.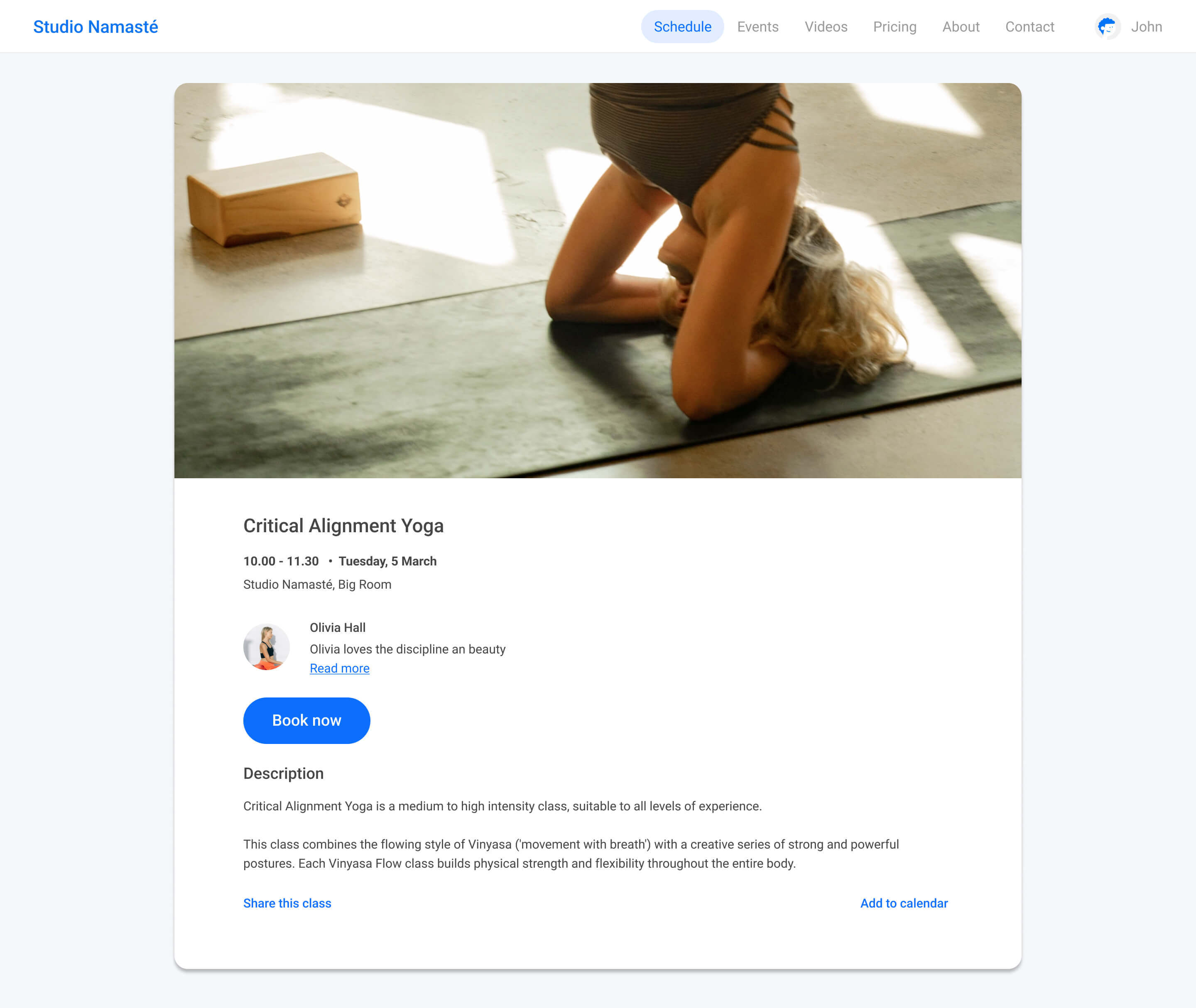 How can I add an image?
Make your event pop with beautiful images. Adding an image has never been so easy.
To add an image:
Go to your Momoyoga Admin space
Click on Classes, Events, or Videos according to your desired teaching format
Create your teaching event as per usual
Under Image, click on Select an Image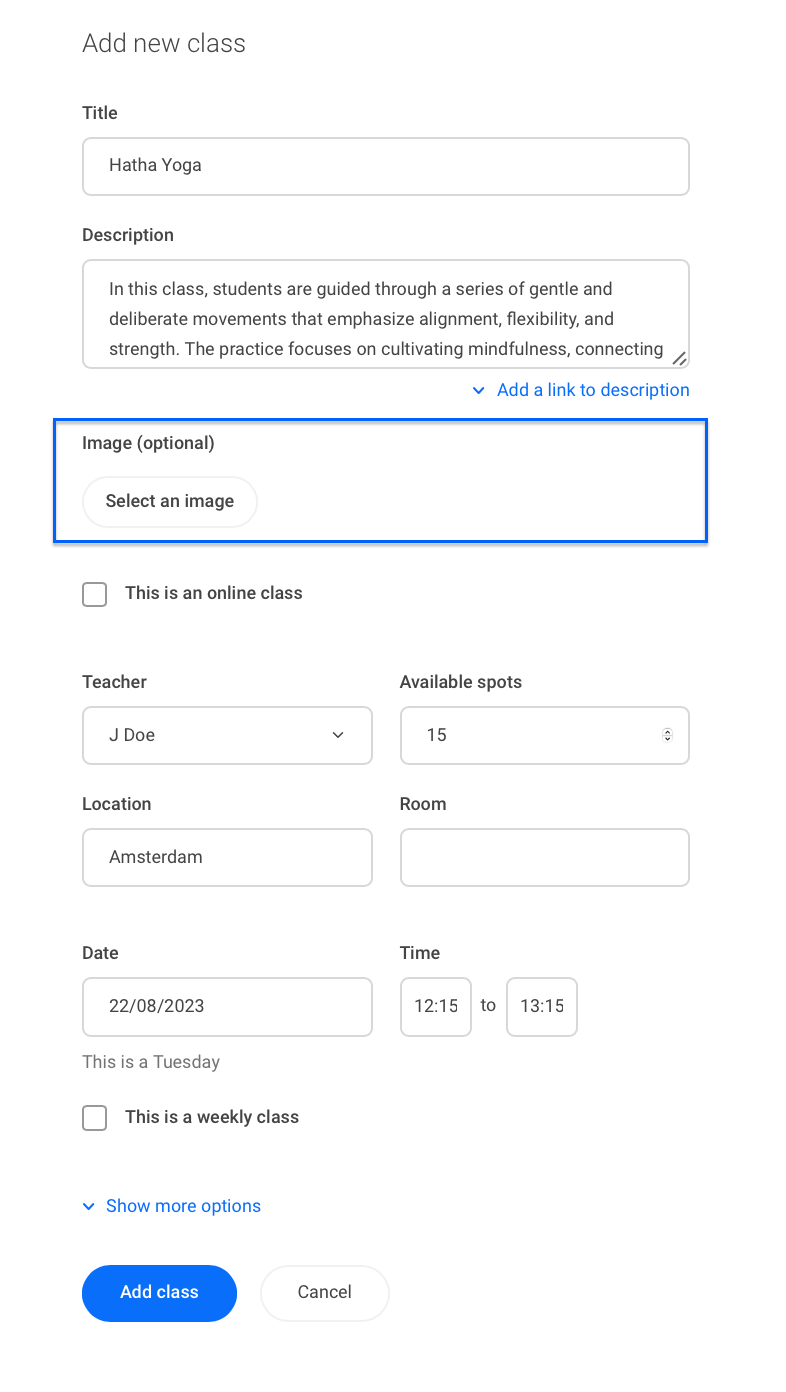 Well done! Your image has now been successfully added.
Lacking inspiration? Use the template gallery ✨
Momoyoga provides a stunning image bank of visuals to bring your personality and style to the forefront. From dreamy abstract designs to full-on yoga classes, whatever your style, there's something for everyone.